Meg Gutshall - Building accountability into Community
Season 5, Episode 7
|
May 13, 2022
In this episode of the podcast, Dan and Bekah talk with Meg Gutshall about accountability and how to bring that to your community. She shares some of her memorable experiences with community and she does it all with Philly flair.
---
Meg Gutshall
Meg is a Ruby on Rails developer with a passion for open source and tech for good. She's always smiling, continuously learning, and quick to strike up a conversation. She takes her advice with a grain of salt & a shot of tequila.
Show Notes:
In today's episode, Bekah and Dan talk to Meg Gutshall, a Ruby on Rails Developer, and community volunteer at Virtual Coffee. She shared all things Philly and some memorable stories of how she's supported others--including Bekah--in their journeys into tech. Meg talks about her Accountabilibuddies group at Virtual Coffee and how she chose Ruby after graduating from a full stack bootcamp.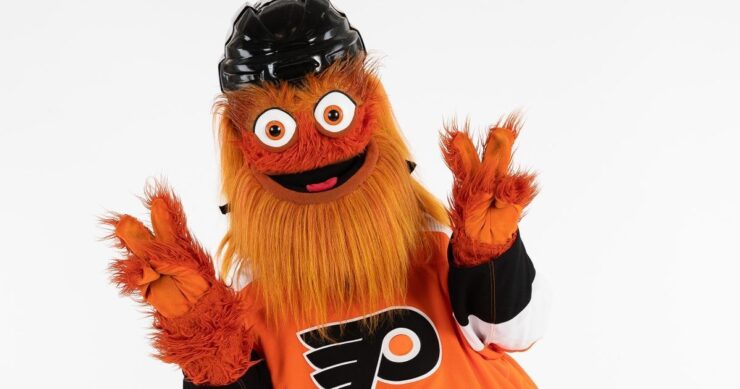 Links
---
Sponsor Virtual Coffee!
Your support is incredibly valuable to us. Direct financial support will help us to continue serving the Virtual Coffee community.
Please visit our sponsorship page on GitHub for more information - you can even sponsor an episode of the podcast!
Virtual Coffee:
---
Transcript:
Bekah Hawrot Weigel:

Hello, and welcome to Season 5, Episode 7 of the Virtual Coffee podcast. I'm Bekah, and this is a podcast that features members of the Virtual Coffee community. Virtual Coffee is an intimate group of developers at all stages of their coding journey. And they're here on this podcast, sharing their stories and what they've learned. And we are here to share it with you. Here with me today is my co-host, Dan.

Dan Ott:

Hey, Bekah. Today, we're talking with Meg Gutshall. And Meg is a Ruby on Rails developer. She has a passion for open-source, and tech for good. She on the podcast, talks about community building, you know, and all the stuff that she's done with communities throughout her time, and what brought her to her love for Ruby. And, also, if you know Meg, you might know that she's from Philly. Is that came up once or twice in the podcast [laughs]?

Meg Gutshall:

Ninety.

Dan:

Oh, yeah. Nine [laughs] -- 98 million times, which was- which was delightful to -- I- I have a special place in my heart for Philadelphia. So it was a -- it's always- it's always good to hear. Also, Meg is- is another one of our big volunteers at Virtual Coffee, like Andrew last year -- last week. [Chuckles] Sorry. And -- so, she talked what she's been doing with her accountabil- accountability buddies group. Accountabil- buddies [laughs]. And- and- and all the work she's done. Making, you know, making spaces at Virtual Coffee for everyone.

Bekah:

Yeah. We're happy to have Meg here with us today. And actually, before we get started with the podcast, Meg is here for a special announcement.

Meg:

This episode is dedicated to our friend, Mike Rogers. We miss you, we love you, and we'll never forget you.

Bekah:

Thanks, Meg. We start every episode of the podcast like we start every Virtual Coffee. We introduce ourselves with our name, where we're from, what we do, and a random check-in question. We hope you enjoy this episode. Today's question is, what board game would you play for the rest of your life, if you could only play one board game? My name is Bekah. I am a technical community builder from a small town in Ohio. And if I could play one board game -- I'm not using the word board game like kind of loosely, so, a- a- a table game, maybe? I really like Splendor. I- I've been into that. I'm not very good at it. I lose all the time. I think I lost to my 12-year-old, but I like it. So I'll just keep playing Splendor.

Dan:

Splendor's cool. Hi, I'm Dan. I do development stuff in Cleveland, Ohio. Yeah, I don't know. There's a lot of good board games. Do the rules allow for expansions, you know, and stuff, or is it just the base?

Bekah:

No, you can only play the base.

Dan:

[Chuckles] Only the base. Okay. Because that change, you know, that- that changes things, right?

Bekah:

All about that base.

Dan:

You know, Catan is really good. I don't- I don't wanna have to pick one though. It's tough. I think I'm gonna go with Dominion because ... that -- well, there's a lot of different combinations. Like, e-e-each game is a little bit different, you know? So, I don't know, it's a little different options. So I'm sure there is ... I don't know, the factorial height? [Laughs] I'm sure there's some way to calculate how many different, you know, set up, so you could do for each one, but I'm not gonna do that right now cuz, you know, it's- it's late at night for me [laughs]. So- so, yeah. That's my answer. Dominion.

Meg:

My name's Meg, and I'm from Philly, the home of Gritty. And I would play Yahtzee for the rest of my life.

Dan:

Ooh.

Meg:

Yahtzee is my jam. I love it.

Bekah:

I like Yahtzee.

Meg:

Yeah.

Bekah:

I lose the dice though. So then I would be out of luck. I couldn't play anymore.

Meg:

Yeah. But then you can just ransack your other board games and find five more dice. It's pretty ... yeah.

Dan:

It's true. Cuz you're not allowed to play any of the other ones. So, you know? [Chuckles]

Bekah:

No, it's not true. I have a large collection of games. So there are -- [chuckles] well, welcome Meg. We're happy to have you here with us today. We are -- this is like kind of a special episode cuz we're recording in the evening, and we normally don't do that. So, I don't know if I need to apologize for that in advance [laughs], like, my brain stops working at 3.45, every day. So --

Meg:

Night time edition.

Bekah:

Welcome- welcome to the evening edition. Well, we're gonna let you get us started with your origin story. So, how did you get to this points of your --

Meg:

Oh, geez. That's a long st- that's a ... I don't know. That is kind of a long story, but I'll compact it. I- I went to school -- on to college at Temple University. That's in Philadelphia. Once again, home of Gritty, the mascot for the Flyers [Dan chuckles]. Dan earlier said that it was for the Philly.

Dan:

Oh, I know -- I knew I was wrong as soon as I said it.

Meg:

Yeah. Gritty's the Flyers mascot. And I studied Spanish at Temple, and graduated with a Bachelors of Arts, and didn't wanna teach. And then I was like, "Oh, oh, what am I gonna do?" Translation jobs didn't come too easily. So I just kind of wound up doing admin jobs, and ... I ... got a job. My first job was at field hockey coaching and training facility for girls 18 and under. And, it happened to be like the number one facility in the state of PA. And I just knew nothing about field hockey — I still don't. [Chuckles] But, like, I just communicated with the parents about, you know, having their kids register in the leagues and stuff, and set up tournaments. And I learned so much just through like running business. And, also, I did some web development there, just because it was me, and my boss, and one other employee. And then after that, I -- one of the parents, when I had on-site left, she asked if I was looking for another place and -- to work. And she worked at a IT recruiting place, and they were looking for an admin. So that's how I got into tech. I- I didn't know really anything about it. And once again, I up -- caught [??] their website, and I saw, you know, what people were making, and I was like, "Dang, that's a lot [chuckles]." And these kids coming out of college, I was just like, "Yeah, I'm definitely smarter than you are [chuckles]. Like, [Dan laughs] why am I not doing this? Why am I not trying this?" So, I took like a Coursera course, and ... tried it. I loved it. The -- it was like HTML, CSS, and JavaScript. Just a very basic web thing. And so, since I loved it so much, I dove into it with the freeCodeCamp bootcamp, or -- no, sorry. Oh my gosh. Flatiron bootcamp! But although I do very much recommend freeCodeCamp's — freecodecamp.org online. The Flatiron bootcamp -- and that's where Bekah and I met. And, yeah. Just -- that was- that was a lot of work. Self-paced online, well, working three jobs, like, part-time. It was- it was more of like, I dunno for you -- I don't know how you'd say it. Freelancing? Cuz I was con- consulting for a job, and then, I have a tenant, and I had a pet sitting business for the time pre-COVID [chuckles]. And, yeah. That took a while. It was a lot of work, but it paid off cuz now I'm with -- I'm a consultant with Penn medicine, and talking to my manager about getting hired on full time, hopefully before the end of June. So --

Dan:

That's awesome.

Bekah:

Yeah, that's awesome. I think, I- I'm trying to think of the first time you and I chatted, but I know that when you were at Flatiron, I was always impressed. So it was like self-paced, remote, I didn't know anybody, I, like, hardly talked to anyone there just because it's kind of ... hard to ... like, I dunno, make friends online when you don't see people. Like, you can't, like, accidentally run into them. And-

Meg:

Yeah.

Bekah:

-you were running a study group there, that met up. And I was like, always like, wow. I -- are you -- honestly, I thought you worked at Flatiron because you were so active in the Slack and doing all these things. And I was like, "That's awesome." And then, I came in, I gave a talk. I think you invited me to give a talk.

Meg:

Mm-hmm.

Bekah:

I was going to give a talk at a conference, and I think you were like, "Hey, wanna practice here?" And I just remember it going so horribly. And I'm like, "This is gonna be really awful [laughs]." But like, I appreciate it, kind of being able to do that in a safe space, like, where nobody was going to get up and walk out of the room [chuckles] because it was so bad. But it, like, helped me to recognize like where I really needed to practice, and I needed to work on get- getting through that talk.

Meg:

You- you know, I remember it differently [chuckles]. But, yeah. You -- so you're definitely not the only person who thought I was an instructor [chuckles]. I would get hit up by a lot of other students, like asking for help and stuff. And I- I literally had to impose a limit for myself of how much I'd help people per week. And I would just tell them, "I reached my weekly limit of helping people. So, I'm sorry. But you should ask this person. I know they're on that section right now." And the group you talked about, I started with another classmate. Her name's Sherry Martin. And she came to me with these -- this idea. We called it co-talk, cuz she said she talk to someone about -- at their bootcamp, they had -- took turns presenting code, and talking about it, and using technical terms talking about it, and how she thought that was so cool, and like, helpful. And she wanted someone to help her start this. And she, actually, left Flatiron early for a job. She's just like woman on a mission, could not stop her. And so we would do a technical challenges. I think it was every week. And then, when I found people like you, who actually had something to present, or maybe going to a conference, I will pitch them that, "Hey, do you wanna practice?" And I do remember -- your talk ... being, like, good. And it was, like you said of relaxed, like, ditching it, like, "Hey, yeah. Just practice here. We'll record it so you can watch it back, and see how you did." And I remember you saying to me, "I realize that I need to read off a script. So that's what I did for the actual conference. And it went so much better." And I was like super happy that, like, you practicing in front of people helped- helped you to figure that out before the big day [chuckles].

Bekah:

Yeah, for sure. I mean, so many people were like, "Oh, no. You don't read off of -- like, you shouldn't read off of anything, or like have notes. Like, you should be able to do it." I can't do that. Like, my memory does not work that way. I have to have something in front of me. I distract myself all the time, or I go off on tangents, or I'll remember that I meant to say this thing five minutes ago, and now, like, "What am I supposed to do? Do I go back to that point [chuckles]?" But -- so, it was- it was really, really helpful to, like, have that experience.

Meg:

Thanks. Nice to know.

Bekah:

And I- I mean, I feel like you've done lot of that throughout all of the stuff that you're doing. And that -- like, at Virtual Coffee now, you know? You- you've come on it -- you have like a really great knack for knowing people. I- I love that you said that you set limits back then. Because one, I think that's really good, and really important, because it couldn't be easy to, like, to help everybody all the time.

Meg:

Oh, my god. Yes [chuckles].

Bekah:

And -- but- but, like, you have these connections too, like you knew, "Okay. I can't do this, but I can connect you with other people." And I think that's so great because you're- you're able to help so many more people, and like, hopefully preserve your- your own self from falling into total exhaustion by creating boundaries. But also like showing that it's okay to have boundaries with things.

Meg:

Mm-hmm. Yeah. I think, like I say in the beginning with- with all the work and just like pushing through, like you said, it's -- it- it wasn't like ... Flatiron didn't do a great job of creating a community for the online self-paced students. They're just like, "Here's Slack. Here you go." And, so, I did kind of -- what -- I'm [chuckles] -- I started doing with the accountability buddies group, just ... posting incessantly and being so annoying that you have to be my friend and participate. Like, "Oh, my gosh. Okay, fine. There -- this person's always posting. I guess I'll go and see what it's all about." And then it's like, "Oh, they're not a crazy nut job. And there's other people here. You know, that -- this is pretty cool," you know? So ... yeah, I have to keep a little bit of my crazy nut job and check when- when people actually show up [Bekah chuckles]. It's hard [chuckles].

Dan:

Can you- can you tell us a little bit more about, like, the -- about- about the accountability group itself, and- and, you know, what -- sort of what it is, and, you know, how -- maybe how it started a little bit.

Meg:

Yeah. Okay. So it was ... Sarah Strong who put a post on Slack somewhere, and ... it was just asking for an accountability partner when job searching. Because, you know, it's super fun when you write cover letters, and fill out applications with like your address, and you going -- have to send in your resume, and then type in everything that's in the f- attachment you just sent, like, that's all really fun. Also getting rejection letters, and all that stuff, super fun. So, you wanna share the fun with other people, right? I'm being sarcastic, just in case [Dan chuckles] y'all can't tell [chuckles]. But, yeah. It's like, I'm sure a lot of -- gosh, so many people in tech now, when looking for a job, it's- it's a slog. Just like going through all this, and getting in your inbox, like, "Oh, are you interested in this?" And, like, another recruiter just shooting out emails to whoever. And it's nice to have other people that identify with that, and to have just like a block of time set aside, "Okay, I'm going to work towards my goal of getting a job, and this is what I'm gonna do. And these other people are gonna show up and do the same thing." And so, her and I, and Aditi ... Green. I'm pretty sure that's her last name. We showed up, and it was nice. And I think we did it two weeks in a row, and then Sarah couldn't make it. So, I just kinda kept it going, and took it over, and she's like, "Oh, no. Yeah, that's great. Like, definitely do that." And a lot of people who have joined to our job seeking accountabilities group have since left because they're working during the meetup time. So-

Bekah:

Yeay.

Meg:

-yeah, it's pretty awesome. And ... yeah. Like, people come in, say ... like -- just some people come in, and they're like, "Ah, it feels like I've applied for so many, and it's just so many rejections," and, you know, it's ... I feel for them cuz, you know, I've been there, you- you guys have been there, like -- I just like, "Okay. You got this. You- you can keep going." And I love it when people just drop in, even if they're not job seeking. A lot of times, Brett will drop in from Australia when he's wrapping up his day on Friday morning — our Friday morning, his Friday evening, I guess.

Bekah:

That's late.

Meg:

Yeah.

Bekah:

What is the --

Meg:

It- it's like, his family's in bed, and he's just like, "Oh, yeah. I'm just, you know, want to come and say hi, and keep you company while I do this and --"

Bekah:

When you -- so you ran it through Zoom, and you have recently been breaking it into different rooms, right?

Meg:

Yeah. Yeah. Because sometimes we have ... a good amount of people come out, and, you know, other -- everyone has their own way of working. If someone needs it's be a little quieter, you know, like a breakout room for quiet co-working, or you're just in that flow, but you have the presence of another person. Like, somehow, that just makes you feel more accountable. Having someone there. And then, since this month, we're doing like, I don't -- like job-search-type monthly challenge. I've been adding breakout rooms for people who want resume reviews, or who are working on their cover letters. If they have anything specific, and got their resume reviewed, say, they can meet with whoever reviewed it in a breakout room. And I guess I'll be adding different one soon. The elevator pitch room, and portfolio ... stuff room.

Bekah:

Yeah. The second half -- well, that starts today. I- I was off today, so I keep forgetting it's Monday.

Meg:

What [chuckles]? I think I worked today. Can't be Monday.

Bekah:

I mean, my kids are home. Like, my kids have been home since last Wednesday. So, all the sense of time is like, it's- it's gone. Like [laughs] --

Meg:

You're slackers. You need to be back in school. [Chuckles]

Bekah:

Right? I know [chuckles]. I love it. Having that accountability does make a huge difference. Because sometimes it just seems so hard. Like, you don't wanna do it one more time, you don't want one more rejection, you're tired of writing cover letters. But knowing that there's somebody else there seems to make it- it- it feels easier when you have that accountability.

Meg:

Mm-hmm. Yeah. And sometimes, you need to just vent to other people who get it, or celebrate with other people. Like, "Oh my god, I just got an interview," or, "I just got this rejection email right now." And, you know, either one, you gonna get- you gonna get re- supportive response for either event, just from Virtual Coffee in general. But you're in the accountability buddies session. Yeah, you can definitely find what you need there. What are you looking around there [chuckles]?

Bekah:

There- there is like something -- there's some noise happening in my room, on the other side of the room. But we don't have animals, and none of my children are in here. So, like, my 12-years-old convinced that there's a ghost in our house because he heard a splash in his closet one night, and then there was all this water on the floor, okay? But it didn't drip from it, and from anywhere. There wasn't a glass or anything there. I, like, literally, I was like, "I wonder if that was a pregnant mouse, and its water broke." And then I was like, "That's too much water for a pregnant mouse," I think. Anyway ... so [chuckles] --

Meg:

Wait. Your 12-year-old came up with a pregnant mouse?

Bekah:

No, that was me. I came up with a pregnant mouse. He thought it was a ghost. So [chuckles] --

Dan:

Oh my god [chuckles].

Meg:

I thought he thought it was the ghost of a pregnant mouse.

Bekah:

Well, that's even better [Meg chuckles]. But we didn't find any mice babies ... either.

Meg:

Oh. Yeah. That's -- let's ... not touch that one for now. Leaving it.

Bekah:

[Laughs] Would you that [??]?

Meg:

Oh, what if you open the door, at the closet, and Gritty would staring out at you?

Bekah:

That would be super freaky.

Meg:

Yeah, right?

Bekah:

What if it the ghost of Gritty, with the ghost of the pregnant mouse?

Dan:

Oh my god [chuckles].

Meg:

But Gritty's still alive.

Bekah:

Mm.

Meg:

He can never die.

Bekah:

Well, also, I think the mouse would probably not be pregnant anymore if her water broke. So, the ghost of the once pregnant mouse-

Dan:

That's [chuckles] --

Bekah:

-be held by real-life Gritty.

Dan:

This is- this is going down real fast [laughs].

Bekah:

Told you I'm not responsible [chuckles] ... for my brain at this time of night.

Dan:

Oh, man.

Meg:

Can I just mention that ... we're mentioning Gritty ... this is the 8th time. Because it was a request from Party Tom for this episode. And Party Tom gets what Party Tom wants [chuckles].

Dan:

That's right.

Bekah:

That's right.

Dan:

So ... Gritty [all laughs]. We, you know, Meg -- I- I forget if we said this on the recording or not, but Meg asked on Slack for questions, you know, for- for her -- for- for this- for this podcast episode. And there was a lot of good questions, but lot of them were about Philly cuz Meg is from Philly. And, you know, Philly is pretty ... unique, you know? I don't know. And- and- and awesome, but yeah. You know --

Meg:

You mean, use [unintelligible] alone a great question. You're bouncing [??] --

Dan:

I- I have -- and- and, you know, I -- we've -- Meg and I have talked about this, but I- I work with some- some people from Philly. The- the other side of Sprocket is- is based in Philly. And so I get a little bit of Philly culture just from that. And, one of the favorite words that I've ever learned is the word 'jawn'. And I'm sure I'm not saying it well, because I'm, you know, from Cleveland-

Meg:

No. You got it.

Dan:

-and not Philly. But can you- can you just -- well, I suppose you'll have to spell it for our listeners, and then-

Meg:

Yes.

Dan:

-can- can you just sort of define it, and then maybe use it in a sentence or two? Just as a- as a- as a native, you know? I always try to explain it to people, but I -- it- it feels, you know, it does -- it feel -- it doesn't feel right, me talking about it, you know? So [Meg chuckles], can you- can you -- yeah. Can you -- can -- lay on some- some Philly knowledge for us?

Meg:

Yes. Jawn is spelled J.A.W.N. It has nothing to do with sex work. That's the first thing that people think of when they hear that word. And --

Dan:

Is this [laughs] --

Bekah:

No! What [laughs]?

Dan:

This is [laughs] --

Meg:

I- I've got in that reaction pretty much every time that word comes up. [Chuckles] So, jawn is ... just in place of a thing. It's a thing. It ca- it can be used as like a noun, or adjective, or adverb ... maybe a verb, I'm not sure.

Dan:

I mean, that's- that's one of the things I love the most about it-

Bekah:

Jawn it.

Dan:

-is its utility.

Meg:

Yeah.

Dan:

So, can you --

Bekah:

I still don't understand what it means though. Like, [laughs] I- I need more than that.

Dan:

Can- can --

Meg:

It's a thing. Like something.

Dan:

Can you just, like, can you just use it?

Bekah:

Can you use it in a sentence?

Dan:

Yeah-yeah-yeah. To --

Meg:

Okay. Like ... okay. For instance, today, Nerando was ragging on Kirk for his hair being too long and saying, "You need a haircut." Someone from Philly would say, "Yo, cut that jawn."

Dan:

[Laughs] Yeah-yeah. Or a ... alright. I'm gonna try it out. But you tell me if it's wrong. It's, you know -- but, like ... alright. So today I was writing some React, you know, stuff. And then I needed to save some states. So I used that useState jawn.

Meg:

Yeah. There you go.

Dan:

Is that alright? Yeah. That's easy. I can do it, see? I- I have a little Philly -- yeah. As I was saying, I worked for -- with some [crosstalk] Philly, so I get a little exposure.

Meg:

I mean, you were knighted.

Dan:

That's right-

Meg:

By the power vested in me by Philly [??] --

Dan:

-Meg knighted me because I- I translated a Philly- Philly billboard. I only got one thing wrong [laughs].

Meg:

Yeah, like [unintelligible] semantic --

Bekah:

So it's- it's a placeholder word.

Dan:

Yeah, yeah. It- it's [crosstalk] a word that you can --

Bekah:

It's like, if you don't know -- like a 'thingamabobber', or 'whatchamacallit' that can be a jawn.

Meg:

Yeah.

Dan:

[Chuckles] Right. Right. If you're not from the 40s [laughs].

Meg:

It's a full versioning of 'thingamabobber', 'doodad', 'whatchamacallit', a 'whozitwhatzit' [laughs].

Bekah:

Alright, there we go. I get -- I've got it now. Thank you.

Dan:

[Chuckles] That's awesome. Thank you for that. Thank you for kind of laying that down for us.

Bekah:

So, we have now covered Philly things. And you are still in Philly-

Meg:

Yeah.

Bekah:

-and you've talked about other things that you've done in the past as -- with -- you- you had an animal ... what business? [Crosstalk] Why -- you watched animals?

Meg:

Oh. Pet sitting business.

Bekah:

Okay.

Meg:

Yeah.

Bekah:

And you have a Spanish degree. So, how- how of these past experiences play into ... what you're doing now?

Meg:

That's a great question. They make for ... interesting stories [Bekah chuckles]. That's one. For Spanish, it does come up in translation, sometimes in, like, working. And there's a lot of Spanish speakers in my area.

Bekah:

I mentioned to learning a different language when you're learning to code it, there's -- it's similar, right? There's overlap in how you learn and retain that knowledge.

Meg:

Yeah, I- I ... am pretty sure that I wrote a blog post about ... yeah. There's -- I've wrote blog post about, like, learning Spanish, and learning code, and how that was, like, similar. It's my "Little Things Matter" blog posts.

Bekah:

Oh, I see it. Not enough [??] --

Meg:

Yeah. So, like, very small things like, "Hey, I- I forgot a colon or whatever in coding ... makes stuff fail. And in Spanish, stressing the wrong syllable, or like, pronouncing, like, pronunciation --"

Bekah:

Did I tell you my story about Spanish, and sleeping, and married before?

Meg:

Yeah. Co- cuz ... oh, I --

Bekah:

No, I was tired.

Meg:

Yeah, you did. You did tell me. But I think you should tell it again.

Bekah:

When I was, maybe 19, I went to language school in Costa Rica by myself. And then, I had to take a taxi home -- or to the airport. And the cab driver -- okay. So, though there's, 'cansado' and 'casado'. One means tired, right, and one means married. And so I thought that he asked me if I was tired, and I said a little bit. But he was really asking me if I was married [Dan chuckles]. And so I told him little bit. And then he asked me if he could hold my hand. And then I was afraid he was going to kill me. So I held his hand for the [chuckles] 40 minute ride to the airport. So I- I highly recommend not telling anybody that you're a little bit married. Just- just go- go -- you can be fully married or fully tired, but don't hold that hand of a taxi driver in Costa Rica [laughs].

Dan:

Yeah, a little bit seems like, probably the absolute worst answer to that question [chuckles].

Bekah:

Yeah. Well, I thought I was tired, so --

Meg:

Can I ask you which one's, which?

Bekah:

I don't remember, Meg [Bekah and Meg laugh].

Dan:

Lesson learned [chuckles].

Bekah:

I'm not gonna use it at all cost.

Meg:

[Laughs] I'm gonna just let you not know, because I want you to make that same mistake again.

Bekah:

Oh, no [chuckles]. Okay. Sorry. I've gotten us off on a tangent again. Oh, oh, okay. I know what I wanted to ask. So we both went to Flatiron, it's a full-stack bootcamp, right? And I know, for me, I really enjoyed learning Ruby and Rails. And I was like, "I'm definitely going to be a Rails developer," which I was not [laughs]. I went to -- somebody hired me. I don't know why. And then I worked on React projects [chuckles], which I thought was never gonna happen. You have stuck with Ruby [Bekah and Dan laugh]. And how did- how did that -- how did you ... stick with it? Did you feel that way, or did you wanna stick with Ruby, or were you, like, where- where I find a job, or, you know, what- what -- how did you make that decision?

Meg:

I ... I think [silence] [exhales] you never forget your first ... [Bekah and Dan chuckle] you know [chuckles]? Yeah, I really- I really fell in love with Ruby. And in Flatiron, the order that they taught us — which now is flip-flopped — they did Ruby first, and then Sinatra, and Rails frameworks, and then JavaScript with React and Redux frameworks. And I think that I was able to -- I took a longer time going through Ruby, Sinatra, and Rails so it allowed me to get like a really good appreciation for the language. And also a friend of mine from Flatiron, Heather Miller — she's down in DC — she invited me to this conference called Ruby for Good. And that's when I just started Rails. Both of us. And it was like the people there were so nice. It was, I think three days, everyone was so nice and friendly. We're making -- we were working on apps for social good, to do things for people. And I knew next to nothing, but people were still like, "Oh, you can- you can totally help. You can definitely be, you know, a contributing member of our team." And it -- that made me really fall in love with the Ruby community. And I found that that's a very ... universal mindset of the Ruby community. The people are very, very nice, and welcoming, and willing to teach. And similarly, that's how the Philly tech community has been in my personal experience. Before the pandemic, I was networking a lot in person, and found a lot of people very welcoming, and open, like to, you know, a woman in tech, and someone from like a nontraditional path. And Philly's definitely a colorful city, like in different -- in ways of diversity, and it's blending- it's blending into the tech community heavily. And I think ... that makes it very welcoming. And I saw just both of those in the Ruby community and Philly tech community. The- the issue was, there- there weren't -- there wasn't a lot of Ruby on Rails in Philly at the time. So I was just like, "Oh, no." So I was ready to get a job's doing anything. But then, once the pandemic happened, like a silver lining of that, was remote work. Now the world is my oyster. I could get a Rails job for anywhere, just working from my desk at home. So that definitely- that definitely helped with my job search, having like that focus on Rails jobs. Like, this is what I love, this is what I wanna do. And, especially, having like- like now, I'm on the core team of Ruby for Good. And I enjoy -- I really enjoy doing that, and work that's meaningful, and fulfilling, and that it helps people. So that was like something that I really would've -- like, to do as well. And I was targeting companies like that, that were Rails companies as well.

Dan:

Is the -- so your position with Ruby for Good is a volunteer ... [crosstalk] position, right?

Meg:

Yeah. Yeah.

Dan:

As -- I- I was pretty sure that -- is- is that -- so, can you talk a little bit more about, like, what you- what you all do as an organization? I think you- I think you talked a little bit about their conference, but, you know, can you just kinda explain Ruby for Good as a, you know, as a- as an organization and --

Meg:

You're saying -- yeah. Ruby for Good is a nonprofit, and it's volunteer led. Sean Marcia is the founder, and it's largely -- it's- it's based in DC. So the membership is largely in DC. But definitely expanding. And basically, it's uses something called skills-based volunteering, which is people in the tech community use their specialized set of skills, like Liam Neeson. But they do good things to them [chuckles]. They build software for other nonprofits, and -- so that might be like a website, or a sign-up form, or like an actual software system. Something that it -- like, are probably -- I think is the oldest project, and probably the biggest, is called Human Essentials. It was rebranded from Diaper Based, and it had started out as ... inventory management system for Diaper Banks, and ... it- it started like that. And then, it grew because they're like, "Okay, this awesome." Now look at -- the Diaper Banks are receiving these products, they're giving the products to their partners like churches, and food pantries, and homeless shelters who then to -- distribute the products to families. So they wanted a way to -- for their partners to track what was needed, and who got stuff. So they made Partner Base to go along with Diaper Base. Then it's like, "Okay. Well, these items aren't just diapers. They're also feminine care products, soaps, creams, like shampoos, things like that." So, they kind of merged both of 'em together, and called it Human Essentials in -- and serving almost 200 Diaper Banks right now. But then-

Dan:

That's ... really cool.

Meg:

-there's also stuff, like, there's a- a lending library in Chicago, that -- it's a circulation system for, like, tools and other types of equipment for this lending library. And CASA — court appointed advocate -- let me look it up real quicks. I don't want to --

Dan:

A special advocate -- court- court of -- Court Appointed Special Advocate.

Meg:

Yeah. Court Appointed Special Advocate.

Dan:

Like, I google from there [??] [chuckles].

Meg:

And that's just a system to track volunteer time. So it- it ranges for different needs, and it's -- it feels like it's all open-source contribution. So people can get involved with just one project, do it like one or two pull requests and be done, or they can get involved heavily. And these projects have like weekly office hours, and stakeholder meetings, and things. And ... yeah. It's something that really spoke to me. And I'm- I'm a very organized person by nature since I used to work as an admin. So I- I told Sean, I was like, "Yeah. Let me- let me help out however I can [giggles]." So, he's like, "Yeah, [crosstalk] let's do this. Come on."

Dan:

Yeah, that's awesome. Yeah, I'm sure. No, that's really great. It- it seems like really interesting organization. That- that sort of thing, I always wonder ... so you make a product for another nonprofit, right? Does Ruby for Good end up maintaining that over time, or- or is it like a sort of a handoff kind of thing, or ... you know? This is just of me -- my curiosity. I've always been curious about it [chuckles].

Meg:

Yeah. I think ... I think it depends. I want --

Dan:

Yeah. I mean, I suppose -- oh, go ahead.

Meg:

There's many where we maintain it, and there's some that that's just kind of a one and done thing. Like some, it's ... I need something that does A, B and C. And once it's done, they use it. They're like, "Oh, can you change this and that?" "Okay." And then they're like, "Awesome. Thank you so much. Now we don't have to go and buy this stuff." And they can use their money on other stuff that they need. And they don't need like updates, and stuff like that. Cuz it's not like -- these other nonprofits are full of volunteers. Like, they may have a few employees depending on the nonprofit, but the goal is to just spread help to other people, and especially the organizations that don't have vast resources.

Dan:

Oh, that's- that's cool. And- and so, they- they do a lot of their projects, sort of open-source too, right?

Meg:

Yeah. Yep. Like, everything --

Dan:

Is it all of them, or is there -- are there some -- everything? Yeah. That's so cool.

Meg:

Yeah. So you can just go on GitHub, and go in there, and check it out. And [unintelligible] --

Dan:

Yeah. Anybody who's listening to this can go or contribute, right? I think that's so cool. That's such a cool organization.

Meg:

It- it makes stuff like that, like -- well, I guess we jazzed up about open-source. Just ... you know how, when you -- if you toss a rock into a calm, cold water in the ripples go out? It's -- that's how I view open-source. Like, you can make a change on some code in that, and it spreads from there. Whoever forks that repository gets your change. Whoever uses the software gets your change. And it's spreads however far this piece of software goes. And you- you just don't know when you start. Like, there's that badge on GitHub, the Mars Rover badge. Like, so many people contributed to code that put a robot on Mars, and didn't know until they got that badge. And it's ... like, you can say that like, "Oh yeah, you know, I wrote some code for the Mars Rover," like, "No big [exhales]." [Bekah and Dan chuckle] So --

Bekah:

Yeah. I love that. I- I was just talking to someone ... last week, about HacktoberFest, and that happens in October [Meg giggles]. But I'm like already getting super excited for that. Cuz it's -- I dunno. It's like, it's great to do as part of Virtual Coffee and see people contributing. But, there's- there are so many good projects out there that people can contribute to, and figuring out ... I don't know. The best way to put people in touch with them cuz it can be overwhelming getting into open-source, but like making that easily accessible is- is a- a goal for this year, for sure.

Meg:

Yeah. Same. I'm trying to do that with the Ruby for Good website, trying to clean it. It's a -- I have a 3000 line style sheet to clean up be-before HacktoberFest kicks off. Also, my HacktoberFest challenge from last year to Virtual Coffee went woefully unanswered.

Bekah:

What was your challenge?

Dan:

Uh-oh.

Meg:

Dan remembers, right?

Dan:

I'd [chuckles] -- oh, I'm blanking now.

Meg:

It -- I said for- for every first time contributor to make a pull request in October, I would take a shot. [Dan laughs] And I only took three shots. The whole month.

Dan:

Well, we --

Bekah:

Oh, I think maybe we -- you needed to take 70, okay. So-

Dan:

Yeah [laughs].

Bekah:

-pace yourself [chuckles].

Dan:

Well ... yeah. That- that happened because it -- I -- we were so burnt out from HacktoberFest that it took me like a month and a half to actually pull together any stats. And by that time, I had- I had totally forgotten.

Bekah:

Yeah. We should-

Dan:

Well, we're just gonna have to redo it. We'll have- we'll have-

Bekah:

-we can fill that in, this year.

Dan:

-to redo this year. Yeah. We'll- we'll do it, Meg. A Meg shot counter, you know? We'll- we'll build it so that we won't- we won't forget [Dan and Meg chuckle]. I mean, we- we- we have -- well, I'll have to think of some, you know, stretch goals and stuff [chuckles]. Because we also don't want, you know ... well, we don't want you to die [crosstalk] [laughs], like from- from too many shots. So --

Bekah:

Yeah, true. Like [chuckles], we give you life.

Meg:

I'll be fine.

Dan:

[Chuckles] I'll be fine.

Meg:

I just- I just might forget some things like, how to walk, or [Bekah and Dan chuckle] ... you know?

Dan:

We'll make sure you're nice and comfy on your couch first [chuckles].

Meg:

Yeah. Exactly.

Bekah:

Well, Meg --

Meg:

I had- I had a silly origin story for Kirk, if you had time.

Dan:

Yeah, absolutely.

Bekah:

Of course.

Meg:

We talked about forgetting something. So, in May, there's this thing called Philly Tech Week. And this year, it's going May 6th through May 14th, and it's hold on by Technical.ly Philly. A lot of the events are gonna be virtual, I believe. I- I think some may be in-person, but I think a lot will still be virtual, but this is a annual thing. I think it's the 12th year this year. I'm not positive. But in 2019, I applied for a scholarship to go to one of their keynote events and- and got the scholarship. And there was just like all day, all these presentations, and it was at -- I'm pretty sure it was at the Comcast Center cuz it's like one of the big tech hubs in Philly. A lot of people are reluctant about that being [chuckles] a big tech spot in Philly. Gritty was there. Gritty showed up in-person [Bekah and Dan chuckles]. Yeah. And, yeah. It was really cool. Got to like network and meet a whole bunch of people. And then there was a after party thing to go out to a bar. And ... I networked with people at these tables, and ... I was talking with this one group, and the people just seem super nice. I think I put down my backpack on the table, and they came to set up, and I was ... I don't- I don't know. Moving things around my backpack or something, and saying, "Oh, sorry. I'll get out of here." And they're like, "Oh, no, it's fine," and we just started chatting. And I found them later at the happy hour. And it turned out that, one of their C level employees was visiting from the West Coast. And he was buying us all drinks for happy hour. He's like, "Hey, do you wanna drink?" cu-cuz I was just hanging out, talking with them. And, so I got like really roped up on this company's dime [Dan chuckles], and went to the after parties after party, and they had this awesome DJ. And that was like the technically Philly people. We're like, "Now we can let loose cuz the day's done." And they're all dancing, and having fun and stuff. And then I looked at my clock, and it was like 1.30 or something. And the last train had come and left [chuckles].

Bekah:

Oh, no.

Meg:

I was just like, "Oh, no. What did I do [laughs]?" And it was really warm, so I just walked around Philly. And so -- and I was like trying to make it until the morning when the train station open cuz I didn't have-

Dan:

[Chuckles] Oh, no.

Meg:

-enough money to take an Uber [laughs]. And there's this guy that -- some guy in a wheelchair scooter was coming down the street, yelling at me, [laughs] he's following me. And I'm just like, "Ah ... [exhales] okay. I guess I'm gonna have to like look up the credit card, and take the Uber [laughs]." But it was a great night.

Bekah:

[Bekah and Dan laugh] Oh, that is awesome. Well, Meg, it's been really great having you on the podcast, finally. Before we go, are there any last fun Philly facts that you would like to share with our listeners?

Meg:

I would like to say, we have amazing food. If you're ever in town, I encourage you go to the Reading Terminal Market, basically ... like, weekdays are best. Because the Mennonite people are there with like that good home cook Pennsylvania Dutch food. And although we mentioned Gritty definitely more than eight times at this podcast, there's also the Philly Phanatic, who is an amazing mascot. And I- I can't leave him out either. Yeah. Those are my fun Philly facts for all of you.

Bekah:

All right. Thanks, Meg.

Dan:

[Chuckles] Awesome. Thanks, Meg.

Meg:

Thank you.

Dan:

Thank you for coming out. Thank you for listening to this episode of the Virtual Coffee Podcast. This episode was produced by Dan Ott and Bekah Hawrot Weigel. If you have questions or comments, you can hit us up on Twitter at VirtualCoffeeIO, or email us at podcast@virtualcoffee.io. You can find the show notes, sign up for the newsletter, check out any of our other resources on our website, virtualcoffee.io. If you're interested in sponsoring Virtual Coffee, you can find out more information on our website at virtualcoffee.io/sponsorship. Please subscribe to our podcast, and be sure to leave us a review. Thanks for listening, and we'll see you next week.
---
The Virtual Coffee Podcast is produced by Dan Ott and Bekah Hawrot Weigel and edited by Dan Ott.